Valheim Servers
Limits. Max server title chars : 30, Min server description chars : 420
Fixed the chat and favorite buttons functionality in card previews.
Sponsored servers capped to 6.
We are now accepting various cryptocurrency payments.
Featured servers on front page are now being randomly rotated with every refresh.
Dark Mode transition has been accomplished. However, if you still land on some weird color combination, please send a message to: VSL
How websites sustain their existence? – Ads. Well, we gave up on Ad monetization as an option. Providing a clean website delivers better user experience. If you want to help and support us, make a donation or just share our service on social media. <3
Working on Dark Mode to reduce eye strain. (It might get weird here and there. Bear with us! <3 )
Improved website speed.
Added : Password field. Fill it in if the server is password protected.
Owners page is now also visible to non-registered visitors!
Added New Zealand.
Server owners can now also link Instagram to their profiles.
Country, Focus and Type are now *required.
Re-organized the Owners page.
Added featured servers to the front page.
Server preview card change. Focus is now the leading card value, Max players & Type moved inside the card.
Changed: Display on server preview card from Max Players to Max Players + Focus.
Changed: Server Type: Trading Hub on listings to : Focus.
Added: Focus : PvP/PvE/Crafting/Trading/Roleplay.
If you have any problems or questions regarding your listing, message VSL
Added new server type : Trading Hub. These servers are places where you can trade with other random people.
Added PayPal and Cryptocurrency page for donations if you want to support us.
Added Verified badge for server listings. Permanent. Found in the candy shop.
Added server types : Vanilla/Modded.
Fixed image sizes in server and main pages.
Added social accounts on Twitter, Facebook & Instagram where your servers will be posted too.
Ability to feature servers. Verified badge for server owners – Permanent. Found in the candy shop.
Links for Discord and server websites fixed. Instead of full URL's, we now display simply Discord, Website.
Server owners can now add links to their Twitch and YouTube profiles (if any).
This can be done in account settings.
Valheim Game Updates
# Valheim is coming to Microsoft Store and Xbox! It will be available with PC Game Pass in fall 2022, and with Xbox Game Pass in early 2023. There will be full crossplay support between Xbox, Microsoft and Steam.
0.209
Patch Notes
New Content:
* Maypole now enabled in the building menu
* Flower crowns!
* New banner colours (Orange, white, yellow and purple)
Fixes & Improvements:
* Unity updated to version 2020.3.33 (should reduce crashes!)
* Tamed animals now follow the player into Haldor's forcefield
* Tweaks to Yagluth's hair so it no longer flies around in the air
* Console command exclusivefullscreen is now toggleable
* Mods can now set an isModded flag to let players and our support know the game is modded
* Inventory keyboard UI hint fixed
* Console server command 'recall' added (teleports other players to your position)
Steam Cloud:
* Cloud save files will now be stored in Steam/[YourIDNumber]/892970 instead of AppData
* Local files will now be stored in "worlds_local" and "characters_local" under AppData and no longer be synced to cloud to avoid sync conflicts and data loss when using multiple accounts on the same machine, and when using dedicated servers.
* Files still in the old file structure will be moved to the Steam Cloud or new local folder when used and a backup will be kept
* Worlds' save files can now be renamed and will load correctly
* Large worlds (300mb or bigger) should now sync correctly
* Maximum Cloud storage for Valheim has increased greatly, thanks Valve!
Hearth & Home coming on September 16th!
0.153.2 (Wed, May 12, [email protected]:09 PM EEST)
* Fixed smelter issue when a very long time has passed since visiting (10000 days)
* 30s Pre world save warning added
* Stone stair physics fix
* Inventory screen gamepad focus fix
* Large-creature visual overhaul (troll, boss-2 & boss-3)
* Troll ragdoll material fix
* Harpoon mechanics overhauled
* Engine updated (some stability improvements)
* Draugr archer visual fixes (1 & 2 star draugrs sometimes got the wrong material)
* Fixed issues when crafting station is destroyed while in use
* Creature group spawning adjusted to avoid spawning over total limit (in some cases)
* Credits updated
* Localization updates

0.150.3 (Mon, April 19, [email protected]:49 PM EEST)
* Swamp draugr spawner location fix to prevent draugrs from spawning inside stones
* Lox pet-sfx fix
* Torches in locations should no longer support constructions
* Dolmen location stone size fix
* New terrain modification system
* Terrain-modification priority changed (Terrain modifications in an area should load before buildings, only applies to the new terrain modification system)
* World loading tweaks (to fix issues with ships and buildings getting damaged while loading)
* Stop server list download when leaving the start menu (to decrease network bandwidth usage)
* Lowered the amount of stone required to Raise ground using the hoe
0.147.7 (Mon, March 29, 2021 @ 2:46PM EEST)
* Localization updates
* Added separate walk-sneak snow footstep sfx
* Music update ( fixed some sound glitches )
* Credits updated ( Changed the look of the credits screen & added missing names )
* Hammer,Hoe & Cultivator timing & input tweaks ( Slightly lower use delay & queued button presses for a smoother experience…just for you )

0.148.6 (Tue, March, 23, 2021 @ 11:23 AM EET)
Lots of big and small changes in this patch, some gameplay tweaks and some bug fixes.
* Campfire,Bonfire & hearth take damage when dealing damage
* Reinforced chest inventory space increased to 6×4
* All boss drops can now float on water
* Sunken crypt entrance tweaked (to stop tombstones from getting stuck)
* Fixed rotation of Wood tower shield on item stands
* Deathsquito & Drake trophy drop rate increased
* 1 & 2 Star creature HP fix
Read the full article here.
Hearth and Home ( Fri, March, 19, [email protected]:04 PM EET)
– We are currently waiting for a Steam update from Valve before we push our next patch, thank you so much for your patience!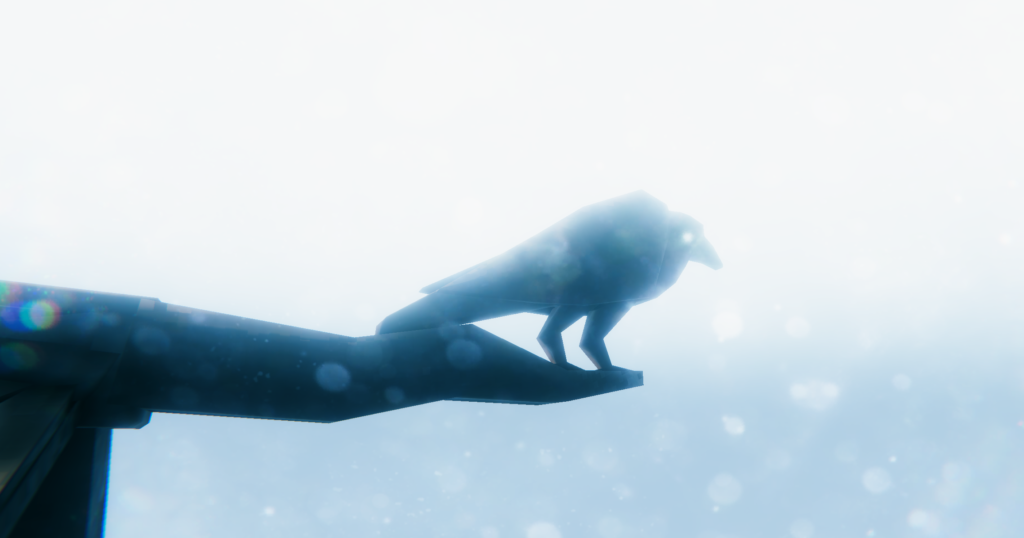 0.147.3 (Tue, March 2, [email protected]:01 PM EET)
– Todays patch has some huge changes to dedicated servers. Dedicated servers now always use direct connections instead of using Steam Datagram Relay (SDR). This should result in much lower latency for most players. Private dedicated servers are enabled by adding "-public 0" to the server command line (See server manual PDF). You can only connect to private dedicated servers using the "Join IP"-button. I really hope this patch solves a lot of connection issues introduced in last weeks patches ( due to switching socket backend ).
Read more on Steam