Tyrenheim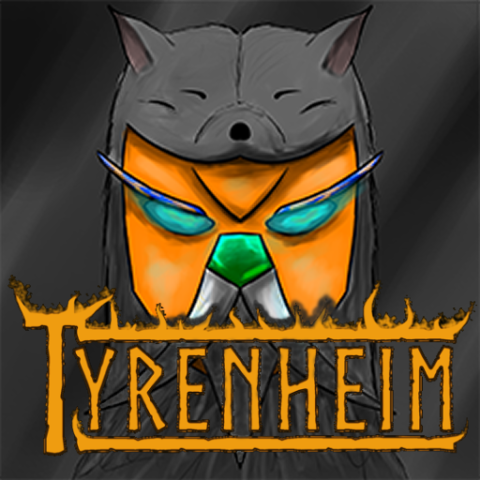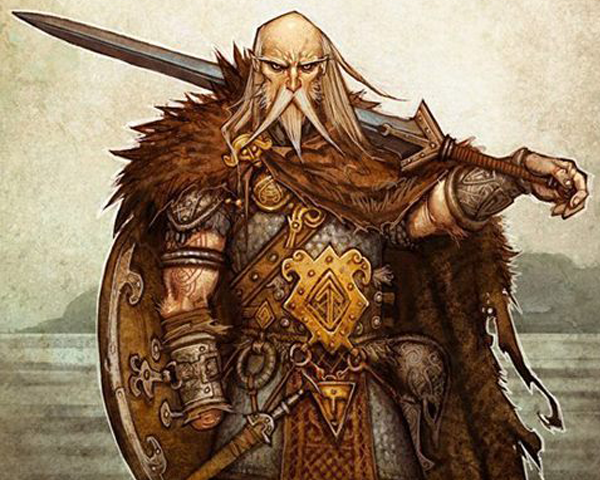 Welcome to Tyrenheim!
We are a community that is just starting out. We have a handful of very active admins that make sure everyone's Valheim experience is the best one we can provide. Joining is as easy as clicking on the Discord link and following the instructions. This process is required so we can whitelist you, and keep our community safe!
Tyrenheim's first and most important objective is having a server free from cheaters or griefers. With a strong anti-cheat, and nearly exhaustive logs, we can pinpoint almost any event that has happened in the server. Currently we have the server set to allow 128 simultaneous players; this is expected to grow as our community does.
We are mainly a PvE server, with of course dedicated places for PvP. We love having builders in our server, as they provide inspiration to everyone. We have a merchant guild where players act as traders for all the goods in the game by trading with gold coins.
There are towns and villages spread across the map, with some special built POI that are unique to our server. The only way to figure out what they are is to come check us out!
We want the server to reflect our community, and that changes with the awesome people within it; this is why we are looking for new members to join us!
Join the discord for the IP, Password and more information!
Reviews
Great whitelist process, fun group!
seems like a very good server with a good community and connection. pretty new but all great.
Ive played on 3 different server than Tyrenheim and 2 of em was decent while one was a huge pile of mess
since the admin keept adding mods on live server until it broke and forgot to make backups.
None has run as good as Tyrenheim though im from Denmark it been very stabile and,
in ten day ive seen 1 unscheduled restart and a few updates and i find that very professional.
In regards to the modpack i think you picked just the best mods for not only the game but also the ones that can improve the community aswell building pieces and epicloot
For the admins and moderators i have just one word = Legendary.
Not only do they respond quickly and talk directly to you and are very friendly and you can feel their passion for making server a good place for all who behave proberly
I did however found an issue Valheim have with many players on one server with fuling villages not respawning and deposits of copper, silver, and flametal ores do not regenerate but we can hope that it could be in a update soon.
This is not the server nor the admins fault since its Valheim base game that cause these problem since i think they never thought it would become what it is today
Regards Barthow
Easily the best server out there for Valheim, the white-listing process is very straight forward and the server is clean and respectful, it's exactly what I expected of online Valheim and I'm glad it was my first choice, the mod selection and configuration makes it exciting to log in every day even after beating all the bosses with increased difficulty and extra loot.
Valhiem for me is one of those games I start and crush in a week and run out of stuff to do. This server changed that for me. There's so many fun add-ons put into the game to give me more to work on, more difficulty, an economy, and so much more to build with than vanilla. But it holds very close to vanilla game play.
This place rocks. The players are friendly and active, the admins are always available to help and time seems to fly by. I recommend stopping by and giving it a look.
Very clean and well-kept server. The staff team has fostered a very friendly community and they're always visibly working to both improve the server and keep it fun for the players.
As the server went from S2 to S3, the team made many recommended changes, such as limiting the amount of wards each person can have spawned at once so there is available real estate to newer players. They've also added a swathe of custom building pieces that have greatly expanded the possibilities for one's personal abode.
All in all, a very fun server. It is modded, but not so much that it taints the spirit of the original game.
By far the best group of people, I love playing here, I'm pretty new to valheim and they are quick to help out.
Tyrenheim is the BEST Valheim multi-player server out there! The owner/admin approach is to keep the server stable and enjoyable for the entire player base. It is a lightly modded server and new mods are not incorporated lightly. If you like the "vanilla" experience, players can opt-out of the "approved mods." The required mods are not intrusive OR game-changing. Overall, if you want a real HOME on a Valheim server – get your butt over to Tyrenheim!! ~Skål!
This server is incredibly well managed, not just in the uptime and lack of service issues but in the way the in-game resources are tracked to ensure player satisfaction in the game. I have played on a lot of servers of various sizes, and Tyrenheim is the only server I've found with a team which oversees both aspects – server management and in-game resource management – as well as they do. Like many server hosts, these guys aren't making any money. Yet they still seem to go that extra distance. This shows a true love of the game and an understanding of the player community they're creating. Highly recommended.
Cool server , people are helpful and not intrusive , great comunity !
Awesome server 😀 almost always people on that you can join, havent encountered one troll or griefer. Admins are hot too.
Probably the best and most fun server i have ever played on. Fun community, great admins and never a lack of things to do. Everyone is very willing to help everyone.
Tweet